Jan 21, 2010: Can't Work When the Tide Doesn't!
Posted by Adam James on December 05, 2014 3 Comments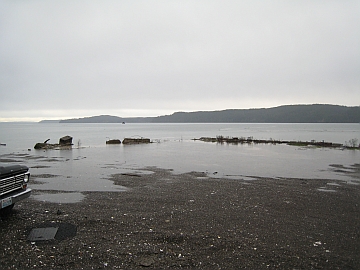 A low pressure system has created extra high high tides and disarmingly high low tides for the past couple of days. Basically, the water hasn't gone out as far as expected... which makes work on the beach either wet and hurried or downright impossible.