Apr 3, 2009: Not an Eel.
Posted by Adam James on December 05, 2014 3 Comments
But it sure looks like one! httpv://www.youtube.com/watch?v=zO1fB2m9Ra0 When the tide goes out, juvenile gunnels take shelter from the elements by hiding beneath oyster shells, emerging only to surprise and delight beachcombers.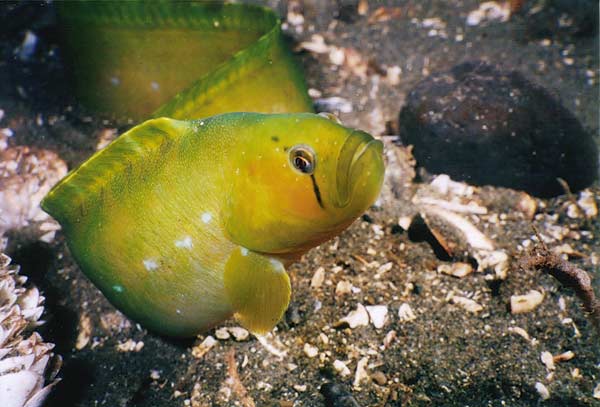 Pictured above is a penpoint gunnel, which can grow up to 18 inches long and live to depths of up to 60 feet. When the tide comes in, the fish swim around and forage for small molluscs and crustaceans. There are 6 species of gunnels found in Puget Sound. Pictured below, the crescent and the saddleback.