Dec 26, 2008: yet another post about snow.
Posted by Adam James on December 05, 2014 0 Comments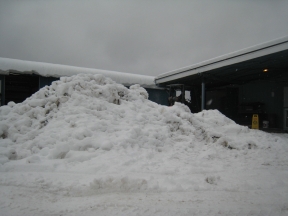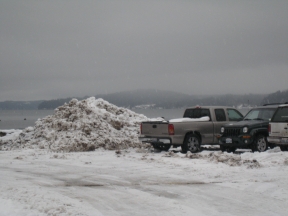 Giant white piles adjacent to the shucking plant aren't anything new... although normally they're made of oyster shell, not snow. The winter storm of 2008 is turning out to be the most persisent in living memory, which is why we've written 3 consecutive blog posts about it. But here's a change of pace: This giant mass of oysters came across the table the other day, and Roberto was so stricken with it he pulled it out of the shucking pile. He was planning on taking it home and baking the oysters open in the oven. A very unscientific survey of the oyster cluster estimated a population of between 30 and 40 oysters, ranging in size from giant to teensy.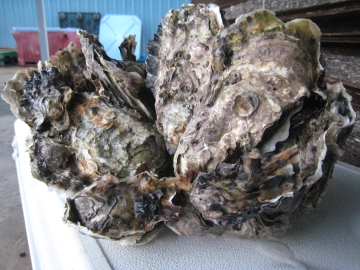 Nathan, posing with the oyster cluster: