Dec 17, 2008: ... now Snow!
Posted by Forrest Peaker on December 05, 2014 2 Comments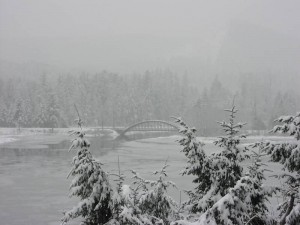 For Christmas, we wish the following: 1. That it doesn't get so cold that the oysters and clams freeze to death out on the tideflats. 2. That it snows enough so that we can go cross-country skiing.