Aug 13, 2008: Groundbreaking!
Posted by Adam James on December 05, 2014 0 Comments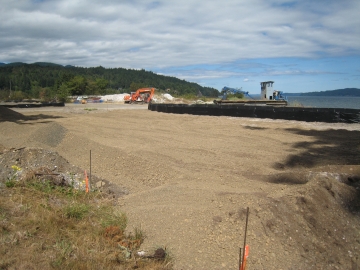 woo hoo! We're really excited about our new building! The new, improved, combined shucking/packing/retail store building will be built behind the current store. It will have absolutely killer views of the Canal and the Olympics. So far we've just built an anti-siltation fence and begun work on the stormwater collection ponds, but it feels good to be moving dirt around. Stay tuned for more updates on the progress of the building, which will (hopefully) be done in early 2009.