May 29, 2008: S.L.U.R.P.
Posted by Adam James on December 05, 2014 0 Comments

The 10th annual Slurp Festival took place at the Olympia-based Fish Brewing Company on Sunday, May 18th. The event, sponsored by Fish Brewing and the Pacific Coast Shellfish Grower's Association, was a smashing success. Hama Hama blew through 40 dozen oysters in no time, leaving us with free time to wander around the event and sample all the delicious food and drink.
All proceeds went to benefit the PCSGA's shellfish habitat rejuvenation fund.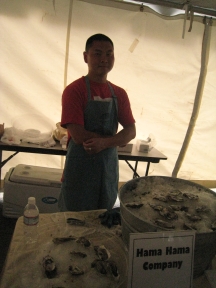 Shucker Andy. Looking Psyched.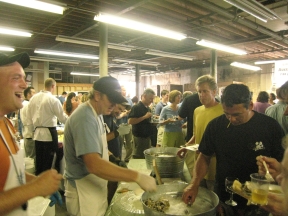 Beer + Wine + All You Can Eat Oysters = Big Fun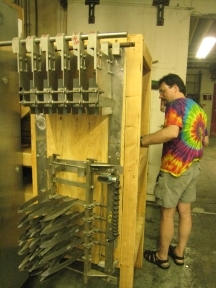 Not sure what this is... and neither was the guy in the shirt.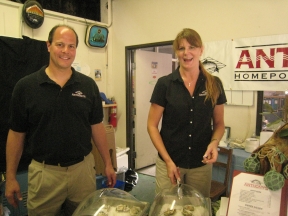 We were thrilled to learn that Anthony's Homeport used Hama Hamas for their delicious barbecued oyster dish.